Library
Library Hours: 8:45 am - 3:30 pm
Kati Penner - Librarian
kpenner@dsdmail.net
801-402-3410
While we are engaged in online learning, please take advantage of Overdrive and the Sora app to access digital titles! Your school username and password will grant you access to all Elementary ebook, read aloud and audio book titles that the Davis District has to offer on this digital platform. Keep reading every day!
School Library Mission Statement
The mission of the Kaysville Elementary Library is to provide opportunities for growth and collaboration for students, teachers and community members through reading, research, and literacy focused activities. The goal of all activity in our library is to promote a lifelong love of reading, learning, and effective use of technology to navigate our ever-changing world. As Kaysville Dragons, we will work together to make the library the heart of our school, where all may come to read, learn, and enjoy activities that strengthen ourselves and our school.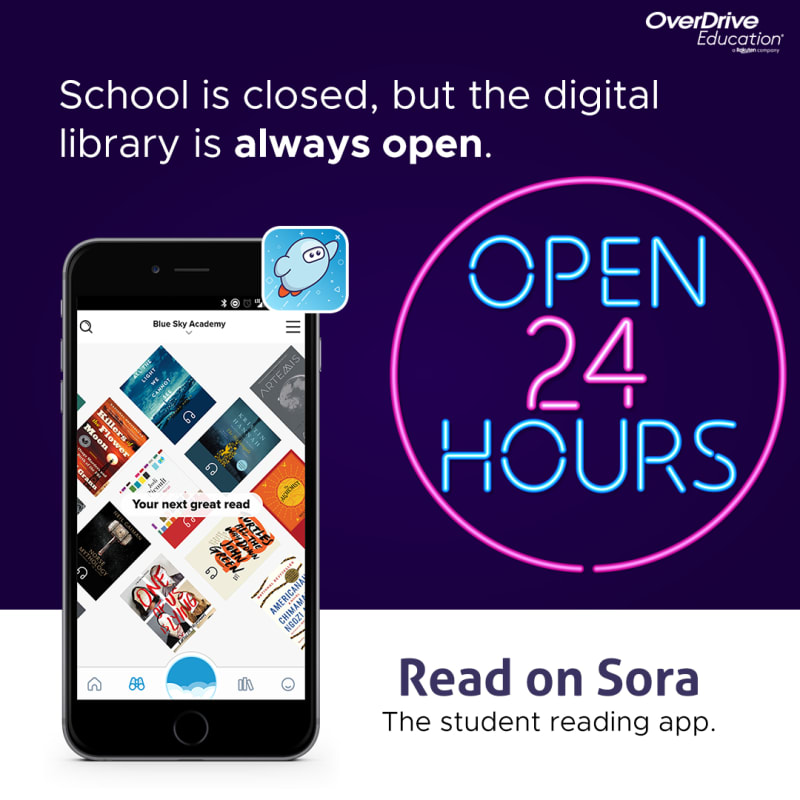 Sora App - your direct link to Davis School District's Online Digital Library! https://soraapp.com/library/davisut
BEEHIVE NOMINEES for 2020